yathai 'dhãmsi samiddho 'gnir
bhasmasãt kurute rjuna '
jnãnãgnih sarva karmãni
bhasmasãt kurute tathã
O Arjuna, as fire burns much wood into ashes, so knowledge is a spiritual fire that can burn all actions( calm all restlessness)(37)
Óh Arjuna, como o fogo queima muita lenha em cinzas, o conhecimento é o fogo espiritual que pode incendiar todas as ações (acalma toda a inquietação) (37)
Paramahamsa Prajnanananda Maharaj
Our Master : His teachings about knowledge :
Nosso Mestre: Seus ensinamentos sobre o conhecimento:
anabhyãse visam vidyam
Knowledge without practice is useless
Conhecimento sem prática é inútil
Jnãna Sankalini Tantra is considered the path of Knowledge , esoteric wisdom.
Jnana Sankalini Tantra é considerado o caminho doconhecimento, a sabedoria esotérica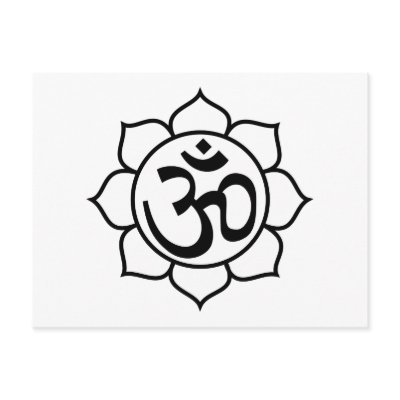 Can accelerationg the spiritual prrogress of sincere seekers, who wish to follow the inward journey for spiritual evolution through contemplation and meditation.
Pode acelerar o progresso espiritual de buscadores sinceros, quedesejam seguir a jornada interior para a evolução espiritual através da contemplação e meditação.
Jnana Sankalini Tantra
kailãsa sikharasinam
devadeva jagadgurum
prcchati sma mahãdevi
bruhi jnãnam mahesvara
On the top of Mount Kailasha, Mahadevi ( Parvati) asked Jagadguru Lord Shibva, " O Maheshwara, or Supreme Lord, please reveal to me what is jnanam ( knowledge)(1)
No alto do Monte Kailasa, Mahadevi (Parvati) pediu JagadguruSenhor Shiva, "O Maheshwara, ou Supremo Senhor, por favor me revelar o que é jnanam (conhecimento) (1)
Shiva is the supreme Master of Tantra, Yoga and meditation.
Shiva é o mestre supremo do Tantra, Yoga e meditação.


Maheshwara or supreme lord. To realize Shiva, a devotee must climb Mount Kailasha, his divine abode.
Maheshwara ou Senhor Supremo. Para realizar Shiva, um devotodeve escalar o monte Kailasa, sua morada divina.
In the spiritual context, there is a direction correlation between the human body and the universe.
No contexto espiritual, existe uma correlação entre a direção do corpo humano e a do universo.
The spiritual Kailasha , in every individual is located in the fontanel, at sahasrara, or crown of the head , the seventh chakra in the body yogic.
O Kailasha espiritual, em cada indivíduo está localizado na fontanela, no Sahasrara, ou coroa da cabeça, o sétimo chakra no corpo yogico.
Kailasha means the place where one realize the formless Brahman, manifested as divine energy.
Kailasha significa o lugar onde se realiza o Brahman sem forma,que se manifesta como energia divina.
Kailasha :
Ka = Brahman
i= Shakti or energy ( ou energia)
la= is laya or dissolution ( é laya ou dissolução)
a= the first primordial sound ( o primeiro som primordial)
sha= is shira or the head ( é shira ou cabeça)
Himalaya mean a place of coolness and calmness.
Himalaya, um local de frescor e calma.
The mid-point of the eyebrows and the fontanel , know as the cave of the cranium, are considerated the most favorable in spiritual terms.


O ponto médio entre as sobrancelhas e a fontanela, conhecidos como acaverna do crânio, são considerados os mais favoráveis em termos espirituais.
Focousing at either or theese points helps dissolve restless propensities, such as anger, ego, and vanity.
Focalizando em um ou outro destes pontos ajuda a dissolver as propensões inquietas , como a raiva, ego e vaidade.


Each human head has a potential to be the Himalaya, a place of coolness and calmness.
Cada cabeça humana tem potencial para ser o Himalaya, um lugar de frescor e calma

.
Consciousness and energy can be raised from the lower centers, through the spine, to the very peak of Mount Kailasha.
Consciencia e energia podem ser elevadas a partir dos centros mais baixos, através da coluna vertebral, para o pico do Monte Kailasa.


Meditation is a tool that enables the spiritual seeker to transform life into a heven of tranquility , peace and joy.
A meditação é uma ferramenta que permite que o aspirante espiritual, a transformar a vida dentro da cabeça em paz, tranqüilidade e alegria.


Parvati is with her beloved and master, object of her devotion in Kalasha.
Parvati está com seu amado e mestre, objeto da sua devoção, em Kalasha.
Parvati represents the power of counsciousness in every person, embodying the disciple, whereas Shiva is the Supreme Self, the divine preceptor.
Parvati representa o poder da consciência em cada pessoa, encarnando o discípulo, enquanto Shiva é o Ser Supremo, o preceptor divino, o Mestre.


Parvati is the daugther of Parvata , the montain , Himalaya, a symbol of strength determination and unshakable faith.
Parvati é a filha da Parvata, a montanha, Himalaya, um símbolo dadeterminação força e fé inabalável.



Since Parvati is an ardent follower of her master, she demonstrates her sincerity and devotion through self- enquiry and intent to incorporate Shiva's teachings in pratical life.
Sendo Parvati uma fervorosa adepta do seu mestre, ela demonstra sua sinceridade e devoção através de auto-investigação e a intenção de incorporar os ensinamentos de Shiva na vida prática.
So Lord Krishna teaches that direct knowledge of Brahman, theSupreme Lord can dissolve the concerns of the shares as fire turns firewood to ashes.
Assim o Senhor Krishna ensina que o conhecimento direto de Brahman , o Senhor Supremo pode dissolver as inquietações das ações assim como o fogo transforma a lenha em cinzas.
Oh my beloved Gurudev and each of the beloved Masters of KriyaYoga, please teach me how to meditate and practice more and more the techniques of Babaji by our Yograj Lahiri Mahasaya because this is the way of climbing to climb to the top of Mount Kailash.
Oh meu amado Gurudev e cada um dos os queridos Mestres da Kriya Yoga, por favor me ensinem a meditar e praticar mais e mais as técnicas do nosso Yograj Lahiri Mahasaya, pois este é o caminho da escalada a escalada até o topo do monte Kailasha.
Oh Lord make me strong and devoted to my Master like Parvati, my Gurudev comes to me in meditation so I can be with you in Kalasha and receive your teachings and put them into practice.
Oh Senhor, me faz forte e dedicado ao meu mestre como Parvati, meu Gurudev vem a mim na meditação para que eu possa estar com você em Kalasha e receber seus ensinamentos e colocá-losem prática.
Oh Supreme Lord, allow me to stay there at the top of my head,Kailasha in the Himalaya and make my home there, to turn the woodof the results of my actions good or not in the sacred ashes of wisdom.
Oh Senhor Supremo , permita que eu permaneça lá no Topo da minha cabeça , em Kailasha, no Himalaya e faça lá minha morada , para transformar a lenha dos resultados das minhas ações boas ou não nas cinzas sagradas da sabedoria.
Thank you for ever ! I bow to you!
Thanks: