Anye srotradinindriyany
juhvati samyamagnisu
shabdadin anya Visayan
juhvati indriyagnisu
sarvanindriya-karmani
capare prana-karmani
atma-Samyama-yogagnau
juhvati jnana-dipite
Some offer their organs of hearing and the other senses into the fire of self discipline. Others offer sound and the other sense objects in the fire of the senses.(26)
Ohters offer the activities of all sense organs and all bidily forces into the fire of self-control , kindled by wisdom. (27)
Alguns oferecem seus órgãos de audição e outros sentidos ao fogo da auto-disciplina. Outros oferecem som e outros objetos dos sentidos ao fogo dos sentidos (26).
Outros oferecem as atividades de todos os órgãos dos sentidos e todas as forças do corpo ao fogo do auto-controle, aceso pela sabedoria. (27)
Quanto Jiva (alma) é obrigado pelo Karma, o nascimento eo renascimento neste mundo continua infinitamente. Existem quatro locais onde esta Jiva (alma) pode encontrar um nascimento. Naraki ( Mundo Infernal), Tiryanch (Mundo Animal), Manusya (Humanidade) e Dev ou Divindade (Mundo Celestial). O processo de passar por uma alma de um lugar para outro é chamado de " Gati ". Desta forma, existem esses quatro Gatis. Portanto, todos os quatro Gati incluindo Dev Loka são lugares de preocupações e misérias.
As Jiva (soul) is bound by karma, birth and rebirth in this worldcontinues infinitely. There are four places where this Jiva (soul) canfind a birth. Naraka (Infernal World) Tiryanch (Animal World),Manusya (Humanidade) and Dev or Godhead (Heavenly World). Theprocess of going through a soul from one place to another is called"Gati". Thus, these are the four Gatis. Therefore, all four Gatiincluding Dev Loka are places of worries and miseries.
Manusya ( Seres Humanos) :

Nascer como ser humano é considerada uma oportunidade rara. As Jivas tem nascido mais infernais do que humanas . Um nascimento em especie humana é dado após partos inumeráveis, no mundo infernal. É, portanto, útil que, agora que nos foi dado um nascimento humano desistir de todas as outras coisas e tentar entender a alma.
Este é um momento crucial em que é possível perceber a alma e assim tornar-se livre de Karmas, por um esforço consciente. N
ós temos que experimentar uma série de dores, ansiedade, preocupação velhice, doenças, distúrbios . Mas podemos nos libertar totalmente do ciclo de nascimentos e renascimentos se nos libertarmos das paixões, orgulho, ganância, ignorância.

Manusya (Human):

Born as a human being is considered a rare opportunity. The jiva isborn more hellish than human. A birth in the human species is givenafter innumerable births in the infernal world. It is therefore useful, now that we've been given a human birth to give up everything elseand try to understand the soul.
This is a crucial moment in which it is possible to perceive the souland thus become free from Karmas, by conscious effort. We have totry a lot of pain, anxiety, worry, old age, diseases and disorders. Butwe can fully release from the cycle of births and rebirths to free ourselves from the passions, pride, greed, ignorance.
Adishwar disse "Oh! Humanos por que vocês não entendem o Senhor?
Adishwar say "Oh human, why you do not understand the Lord?
Tirthankara explicou:
Existem preocupações e dores em todos os nascimentos materiais (Yoni) , porque vocês ainda não entenderam isso? Se vocês querem atingir Moksha ( libertação, liberação) , aproveitem a oportunidade de nascer na espécie humana, esta é a única forma , pois sendo humanos vocês pode lutar por ela.
Essa oportunidade rara é sua aproveite , porque você nasceu em Karma bhoomi e depende do seu esforço e disciplina obter a libertação.
Tirthankara explained:
there is concern and pain for all births materials (Yoni), because you still do not get it? If you want to attain Moksha (liberation,liberation), will seize the opportunity to be born in the human species, this is the only way, because being human you can fight for it.
This rare opportunity is enjoying her because you were born inKarma Bhoomi and depends on your effort and discipline toachieve release.
The wisdom of Mallinath.
Mallinath tornou-se um siddha - uma alma liberta que destruiu todo o seu karma, atravessou os 4 gatis e se tornou santa . De acordo com membros da seita Shvetambar, do Jainismo Mallinath era uma mulher, fazendo dela a única mulher a se tornar um Tirthankar durante a era atual. Svetambaras , ao contrário Digambaras , não acreditam que os ascetas devam praticar a nudez, ou que as mulheres são incapazes de obter moksha . Svetambaras sustentam que a 19 ª Tirthankara , Mallinath , era uma mulher. Tirthankar

são os seres humanos como nós que se elevam a esse nível.
Embora acumulando karmas diferentes, eles também obtém um Karma especial chamado Tirthankar .
Mallinath became a Siddha - a liberated soul which has destroyedall its karma, crossed the four catteries and became a saint.According to members of the sect Shvetambar, Mallinath of Jainismwas a woman, making her the only woman to become a Tirthankarduring the current era. Svetambaras unlike Digambaras not believethat ascetics must practice nudity, or that women are unable to obtain moksha. Svetambaras argue that the 19th Tirthankara,Mallinath, was a woman. Tirthankar are humans like us who rise to that level. Although accumulating different karmas, they also get aspecial karma called Tirthankar.
Malli Kumari reencarnou com seis santos , todos haviam vivido em uma vida anterior, no exercício da libertação da alma. Nesta vida ela nasceu como princesa e os seis reis disputavam o direito de casar com ela. Ela no entanto sabia quem eles eram e qual a sua missão nesta vida. Esperando os seis reis, colocou um pouco de comida dentro de uma imagem oca e guardou. Quando os reis chegaram ela ordenou que a imagem oca fosse aberta, e o mal cheiro tomou o espaço. Os reis ficaram indignados.
Malli Kumari reincarnated with six saints, all had lived in a formerlife, in the course of liberation of the soul. In this life she was born as a princess and the six kings vied for the right to marry her. Shehowever knew who they were and what their mission in life. Waiting for the six kings, put some food inside a hollow image and saved it.When the kings arrived she ordered the hollow image was opened,and the stench has occupied the space. The kings were outraged.
Malli Kumari pediu os atendentes para abrir as portas dascâmaras. Todos os seis reis correu e se surpreenderam ao ver uns aos outros. Encontrar a oportunidade certa Malli Kumari disse-lhes:"O cheiro causado por apenas um punhado de comida é intolerável. Mente você, esse corpo nada mais é que uma estátua feita de ossos e carne e mantido pelo mesmo alimento. Por que essa obsessão por coisas decompostas desse tipo? Vocês são todos amigos do meu último nascimento. Eleve-se acima dessa paixão e inicie novamente o exercício de purificação do eu ".
Malli Kumari asked the attendants to open the gates of the chambers. All the six kings rushed out and were surprised to see each other. Finding the right opportunity Malli Kumari said to them, "The stink caused by just a few handfuls of food is intolerable. Mind you, this body is nothing but a statue made of bones and flesh and maintained by the same food. Why such infatuation for such decomposed thing? You are all friends of my last birth. Rise above this infatuation and commence once again the terminated pursuit of purification of the self."
It is part of the Human Instincts
Faz parte os Instintos do Ser Humano
Instinct of appetite ( Instinto do Apetite) Ahara samjna
Instinct of fear ( Instinto do medo) Bhaya samjna
Instinct of copulation ( Instinto sexual) Maithun samjna
Instinct of possession (Instinto de posse) Parigraha samjna
Instinct of anger ( Instinto de raiva) Krodha samjna
Instinct of pride (Instinto de orgulho) Mana samjna
Instinct of deceit (Instinto de ilusão, engano) Maya samjna
Instinct of greed (Instinto de Cobiça) Lobha samjna
Instinct of imitation ( Instinto de imitação) Ogha samjna
Instinct of worldly desires ( Instinto de desejos mundanos)Loka samjna
Paramahamsa Hariharananda Maharaj
Every Human being is a microcosmo of the universe. God creates human life according to the same fundamental procedures by which He created heaven and Earth.
Kriya Pranayama
pranayama ayam iti uktva
the real rest of prana
o verdadeiro descanso do prana
sa kevalam iti smrtam
resting the breath is called kaivalya pranayama, wich means constant awareness of the soul.
descansar a respiração é chamado pranayama kaivalya, o quesignifica atenção constante na alma.
Only by the practice of Kriya Yoga can a person get constant awareness of the soul, even when working in material world.( Paramahamsa Hariharananda)
Somente pela prática de Kriya Yoga uma pessoa pode obter um conhecimento constante da alma, mesmo quando trabalham no mundo material. ( Paramahamsa Hariharananda)


A cada respiração acumulamos ou nos tornamos livres de tendências kármicas instintivas que tornam nossos chakras, os centros de energia do organismo humano , e os nadis , obstruidos, poluidos ou purificados. A cada ciclo de kriya Pranayama podemos purificar os chakras e nadis, a cada respiração consciente também.
Every breath accumulate or become free from karmic tendenciesthat make our instinctive chakras, energy centers of the human bodyand the nadis, clogged, polluted or clean. Each cycle of kriyapranayama can cleanse the chakras and nadis, with every breathconscious too.
1- O fogo do desejo de riqueza
2- o fogo do desejo sexual
3- O fogo do desejo por comida
4-O fogo do desejo emocional
5-O fogo do desejo espiritual, criativo
6-O fogo da alma
7- O fogo de Deus Onipresente
A sabedoria de Mallinath significa que estando em contínua comunhão com o fogo de Deus Onipresente , casados com este fogo, nos lembramos quem somos realmente e o quanto esta vida humana é frágil e passageira. Vamos estar conectados com a alma e purificando cada um dos chakras impregnados com o desejo.
The wisdom of Mallinath means being in constant communion withthe fire of God Omnipresent, married to this fire, we remember whowe really are and how this human life is fragile and fleeting.We will be connected with the soul and cleanse the chakras everyone imbued with the desire
Svadhyaya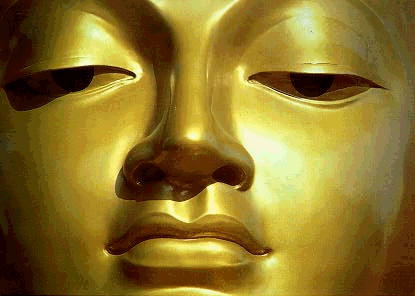 Yoga Sutra of Patanjali ( sadhana pada 1)
tapah svadyaya isvarapranidhãnãni kriyayogah
Tapas ordinarily means the offering of oblation in the fire, but metaphysiccal meaning, as the state before, is that the inhalation is the butter oil and the soul is the real fire.. So kriya yogi offers every inhnalation (life) to the soul fire. Soul culture is real svadyaya. pranidhana means to merge, Ishvara is the soul which is all- pervading in the universe. ishvarapranidhana is the extreme love for God, regards and indebteness to God.It is very rare.
Tapa normalmente significa a oferenda do sacrifício no fogo, mas no sentido metafísico, é o estado anterior, é que a inalação é o óleo da manteiga e a alma é o fogo real . Então kriya yogi oferece a cada inalação (vida) para o fogo da alma. Cultura da alma é
svadyaya
real, pranidhana significa fundir , Ishvara é a alma que é toda-penetrante no universo. ishvarapranidhana é o amor extremo de Deus, respeito e endividamento para com Ele. Isso é muito raro.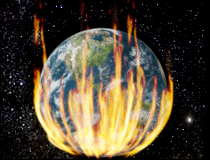 The Kriya yogi feels that everything in the universe is burnt.
O Kriya Yogi sente que tudo no universo é queimado
If a person seek Him always within his mind, thought and intellect, knowlege, consciousness and superconsciousness , that is real svadhyaya. The practice of Kriya Yoga is svadhyaya, and the study of one's own Self is svadyaya. ( Paramahamsa Hariharananda)
Se uma pessoa segue Deus sempre com sua mente, pensamentos e intelecto, conhecimento, consciência e superconsciencia , esta é a real svadhyaya. A prática da kriya Yoga é svadhyaya , e o estudo do Self em si é svadhyaya.


Praticar a disciplina da Kriya Yoga nos permite purificar as tendências instintivas


1. Ahar samjna: A tendência para comer e beber

The tendency to eat and drink


2. Bhay samjna: A tendência de medo e preocupação


The tendency to fear and worry


3. Maithun samjna: a tendência a se envolver em atividade sexual


The tendency to engage in sexual activity




4. Parigrah samjna: A tendência de possuir


The tendency to possess


5. Krodh samjna: a tendência a expressar a raiva


The tendency to express anger


6. Maan samjna: A tendência para sentir orgulho


The tendency to feel pride


7. Maya samjna: a tendência a ser decepcionante


The tendency to be deceptive


8. Lobh samjna: A tendência de possuir




The tendency to possess






Tendency of community feeling leads to Community feeling
Tendência de sentimento de comunidade conduz ao sentimentoda Comunidade


Paramahamsa Prajnanananda Maharaj
The Goal




Yogis say it is nirvikalpa samadhi
Jnanis say it is state of turya
Bhaktas say is to be always in love with God
Yogis dizem que éo nirvakalpa samadhi
Jnanis dizem que é o estado de turya
Baktas dizem que é o estado de estar sempre amando a Deus
"Perfection is the path, perfection is Truth and perfection is the goal"
Paramahamsa Prajnanananda Maharaj
Perfeição é o caminho, perfeição é a verdade e perfeição é o Objetivo!
Paramahamsa Prajnanananda Maharaj

I bow to you!